Are you or someone you know hosting Thanksgiving this year? Well, if so, you may have wondered how you can make it more environmentally friendly. And if not, then you'll likely want to after reading this blog!
Food waste in the U.S. is a big problem that can often get worse during the holidays. Below, you'll find out why you may want to host an eco-friendly Thanksgiving dinner and the best ways to do so.
Food waste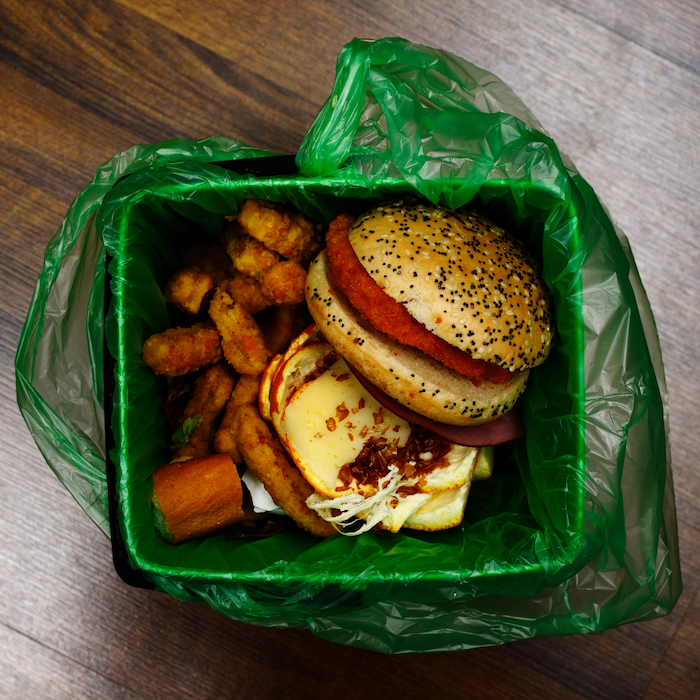 In America, food is the largest category of waste in municipal landfills. Household garbage – much of it being food waste – increases by 25% over the holiday season, between Thanksgiving and New Years. And this isn't just wasteful, it's a contributing factor to greenhouse gasses. When food waste goes into a landfill, it releases methane, a potent greenhouse gas.
In 2015, the United States Department of Agriculture (USDA) and the Environmental Protection Agency (EPA) took notice of this issue. Together, they set a goal to cut domestic food waste in half by 2030. This means the average American needs to go from tossing 218.9 pounds of food in the garbage each year to 109.4 pounds.
The holidays are a great place to start helping them achieve this goal.
7 tips for a sustainable Thanksgiving dinner
No matter what kind of dinner you have planned for this Thanksgiving, you can do your part in waste reduction. Below are 7 ways you can make your meal a bit more eco-friendly.
1. Coordinate with attendees
If you have guests contributing dishes for the feast, keep tabs on what everyone is bringing. This way, you can plan accordingly and avoid making too much food or having doubles of the same thing.
2. Make it a group effort
If you want to have a green Thanksgiving, let everyone know! Your guests may have ideas of their own or be more than happy to help out. You can ask them to do small things that make a big impact, like bringing food in reusable dishes, eating everything on their plate, and properly discarding any scraps. Let them know where the recycling and compost is so they know where to put what!
3. Make things from scratch when possible
Almost all of the greenhouse gas emissions from food comes from its production. As such, the less prepared and packaged food you buy, the lower your carbon footprint will be.
If you usually buy something pre-made – whether a pie or dinner rolls – try making it from scratch. You may just find you're quite good at it!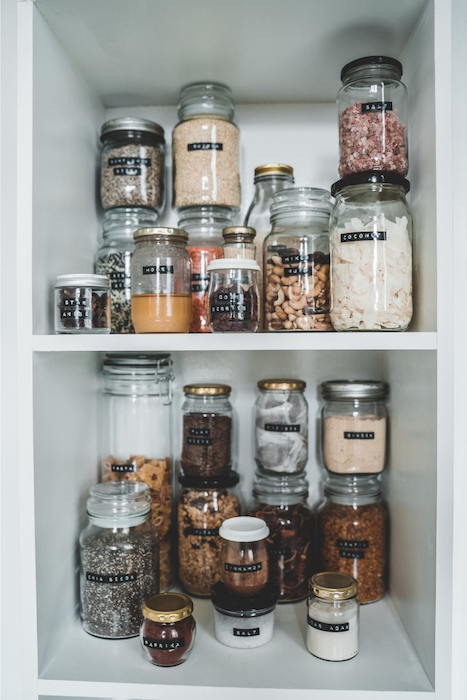 4. Take stock of ingredients
This time of the year is as good as any to take stock of what's in your cupboard. Chances are you may find an ingredient on your list – like a spice – hiding in the back of the pantry.
5. Choose recipes that use up leftover ingredients
Sometimes after preparing a large feast, you find yourself with half a container of broth or some other ingredient you may not use every day. Use this as an opportunity to find another recipe that incorporates this ingredient – whether for the feast or sometime the week after.
6. Leave less popular dishes off the menu
If your cranberry sauce just isn't a big hit and you find yourself throwing it out year after year, consider making a smaller batch or skipping it altogether. You can even do a poll ahead of time to see what your guests want and don't want.
Similarly, do your best to portion appropriately. If you find you have way too much leftover mashed potatoes every year, reduce the amount you make so you're not left with more than you can handle.
7. Consider a meat-free meal
Generally speaking, animal products require far more resources to produce than plant-based options. Granted, going meatless isn't for everyone, but doing so can help reduce the waste in your meal. Over 200 million pounds of turkeys (approximately 6 million turkeys) are tossed out every year after Thanksgiving. The internet is loaded with plant-based recipes that can make your Thanksgiving feast a bit different and more eco-friendly!
We want to know…
So, there you have it. Seven ways that you can host a more environmentally-friendly Thanksgiving dinner!
But we want to know…
Do you have any other suggestions?
We'd love to hear them!
Simply send us an email at info@somaleaf.com with YOUR favorite ways to reduce waste over a holiday dinner.