Chances are that you either know someone who gets menstrual cramps, or you get them yourself. These types of cramps are quite common, with approximately 75% of women experiencing cramps during their periods. [1]
Because of its natural ability to alleviate discomfort and help manage the body's inflammatory response, CBD is becoming increasingly popular to help relieve menstrual cramps.
In today's blog, we'll go over what menstrual pain is, how CBD can help, and what to consider if you're looking to use CBD for relief.
What is PMS and menstrual pain?
These types of cramps can also go by menstrual pain, period pain, or dysmenorrhea.
Premenstrual syndrome (PMS) is the name for the range of symptoms that tend to begin a week or two before someone gets their period.
Unfortunately, the exact cause of menstrual pain is currently unknown, though some theorize that there may be a link to the hormonal changes that the body undergoes through the menstrual cycle. [2]
While some cases of menstrual pain can be mild, others experience pain severe enough to interfere with their daily lives. In fact, a 2021 research review found that up to 91% of women of reproductive age experience menstrual pain, with up to 29% of women experiencing severe pain. [3]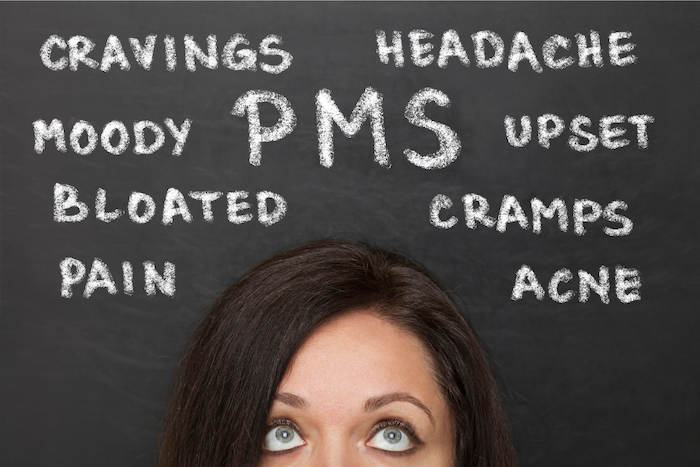 The same review listed the following as common period pain symptoms: 
Additional symptoms can include irritability, headaches, and fatigue.
How CBD may help
A recent review of studies (from 2019) that looked into CBD as an aid for PMS showed that the compound could be helpful with providing relief to many of the symptoms involved with the syndrome. [4]
Another study from 2015 found that CBD may help provide menstrual cramp relief due to its anti-inflammatory and pain-relieving properties. [5]
Additionally, some researchers theorize that the main cause of menstrual pain – along with many other PMS symptoms – has to do with inflammation. [6]
CBD's ability to regulate the body's inflammatory response is well documented. As such, it may help provide relief through managing the body's inflammatory response. [7]
Should you try CBD?
If you're considering CBD to help find relief for you or a loved one, there are some factors to consider.
You should choose products that meet the following criteria:
Quality ingredients – Ensure that the ingredients are labeled and you're only taking in things that can uphold your health.
Dosage – Choose a product that clearly states the CBD dosage, so you know how much you're getting with each use.
Serving size – Select a product that includes a recommended dosage.
Third-party labs – Be sure that the product you're considering has been tested for purity by a licensed and accredited third-party lab.
Available certificate of analysis – Choose a company that is transparent and includes their certificate of analysis (COA) – the results of this third party test – on their website or along with the product.
Highly absorbable – Unfortunately, most CBDs on the market are poorly absorbed by the body, meaning lost money and little-to-no benefits. Ensure that the product you're looking at has a delivery method that ensures absorption.
Stands by their product – If the company can't provide a money-back guarantee, it's because they know that their product isn't going to make much of a difference. Choose a product that the manufacturer stands by.
If you weren't sure, SomaLeaf's CBD Turmeric meets all of the criteria listed above. And more!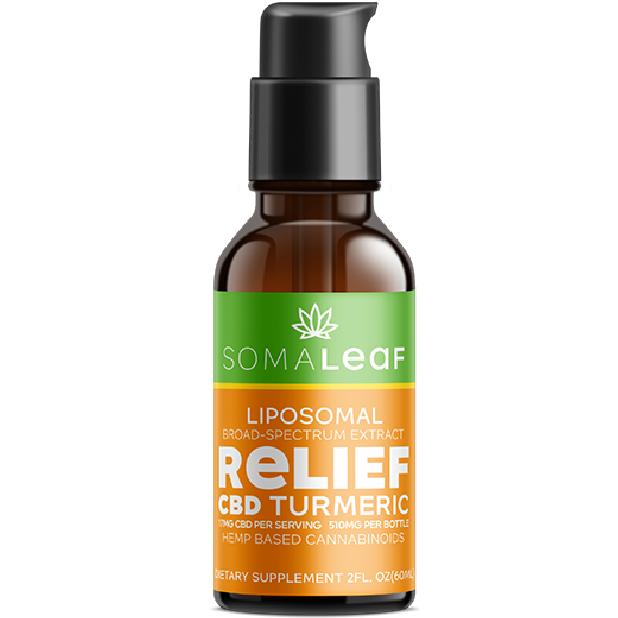 When it comes to relief, we also include highly absorbable, organic turmeric into our formula.
You can read how that can help you by reading THIS blog.
Many have found the relief they were looking for with SomaLeaf's Micelle Liposomal CBD Turmeric.
Will you be the next person to?