CBD, or cannabidiol, is a non-psychoactive compound found in the cannabis plant. It is becoming increasingly popular as a natural remedy for a variety of health conditions, including joint pain.
A study from 2022 showed that – in those with arthritis – daily CBD decreased pain by 83%, increased physical function by 66%, and – as a bonus – improved sleep quality by 66%! [1]
But what are the mechanisms at work that allow for this to happen?
When it comes to CBD alleviating joint discomfort, there are three major ways that it does so.
Let's take a look!
1. It's an anti-inflammatory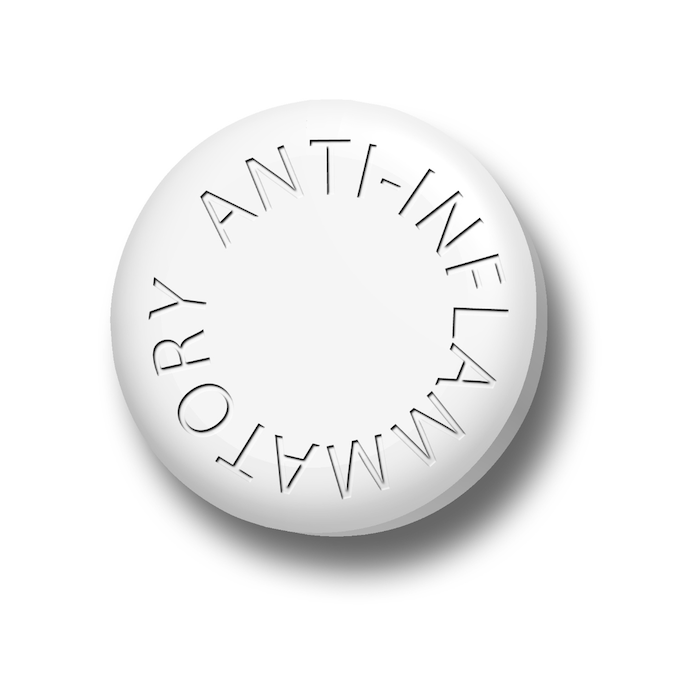 There are several ways in which CBD may help with joint pain. One of the main ways is through its anti-inflammatory properties. Inflammation is a major contributor to joint pain, and CBD has been shown to reduce inflammation in the body. This can help to alleviate pain and stiffness in the joints.
Research has shown that CBD reduces the levels of pro-inflammatory cells in the body, all while increasing the levels and effectiveness of crucial immune cells. [2]
CBD has also been found to target the areas of the joints suffering from chronic inflammation in those with rheumatoid arthritis, providing relief. [3]
2. It interacts with endocannabinoid system
Another way in which CBD may help with joint pain is through its ability to reduce pain sensitivity. CBD interacts with the body's endocannabinoid system, which is responsible for regulating pain perception.
CBD has been shown to increase the levels of anandamide in our bodies. This is a compound that has been associated with reducing pain perception and improving mood. [4]
Recent evidence suggests CBD doesn't necessarily reduce pain intensity, but instead makes the pain feel less unpleasant. A study carried out in early 2021 investigated the effects of cannabinoid drugs on pain by safely inducing experimental heat pain before measuring how the nervous system reacts and responds to it. By using pure CBD isolate oil, researchers found that while CBD didn't reduce the volume of the pain, it made the pain less bothersome. [5]
3. It boosts joint health
CBD may also help to improve the health of the joints themselves. It has been shown to promote the growth of new cartilage, which can help to reduce the wear and tear on the joints. This can help to reduce the risk of joint degeneration and improve overall joint health.
An analysis of CBD joint studies concluded that there is sufficient evidence that CBD may be able to both reduce cartilage degradation and facilitate cartilage repair. [6]
Should you take CBD for your joints?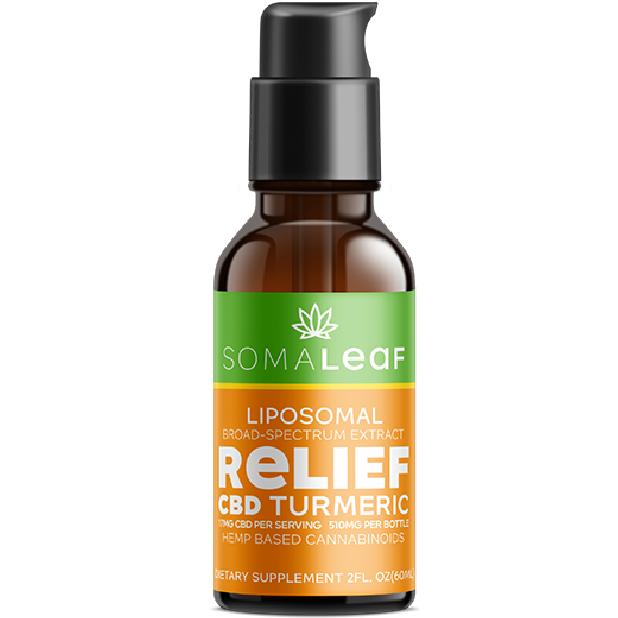 Here at SomaLeaf, we provide a CBD formula that's designed for joint support.
How so?
For starters, our formula is infused with organic turmeric. This ancient root is among the most powerful anti-inflammatories in nature, with thousands of studies showcasing its amazing benefits.
SomaLeaf's CBD Turmeric is then delivered in a highly absorbable, micelle liposomal form. This means you get the most out of every single dose, allowing your body to take in the crucial CBD and turmeric compounds that can soothe your joints.
>>> Click here to read reviews, see ingredients, and learn how you can save 25% today!