The CBD market is booming, and our understanding of the functional hemp plant is growing with it. There are so many factors to consider when it comes to supplementing with CBD products, and it can feel a little overwhelming. You may have noticed that you aren't just seeing 'CBD' anymore, but now, a variation of letters, like CBC, CBG, and CBN. What do these different letters mean? Are they still CBD? Do they have different benefits?
Well, let's think about it like this. Turmeric is made up of hundreds of different compounds, such as curcumin. Many of these compounds have yet to be studied, and researchers are still trying to understand how they may benefit the human body.
The cannabis plant is no different! There are nearly a hundred unique cannabinoids in cannabis, and so far, only a few of them have been explored. In this article, we will explore some of these unique cannabinoids, and what we have learned about them from the research available. Let's review CBD, and go into some more unfamiliar cannabinoids, like CBC, CBG, and CBN.
CBD (cannabidiol)
CBD, or cannabidiol, is one of the few major compounds found in cannabis, along with THC (tetrahydrocannabinol). While THC is the psychoactive component of cannabis that results in the 'high' feeling, CBD is non-psychoactive.
All cannabinoids are processed in the human body by binding to cannabinoid receptors, which are part of the endocannabinoid system. There are two receptors: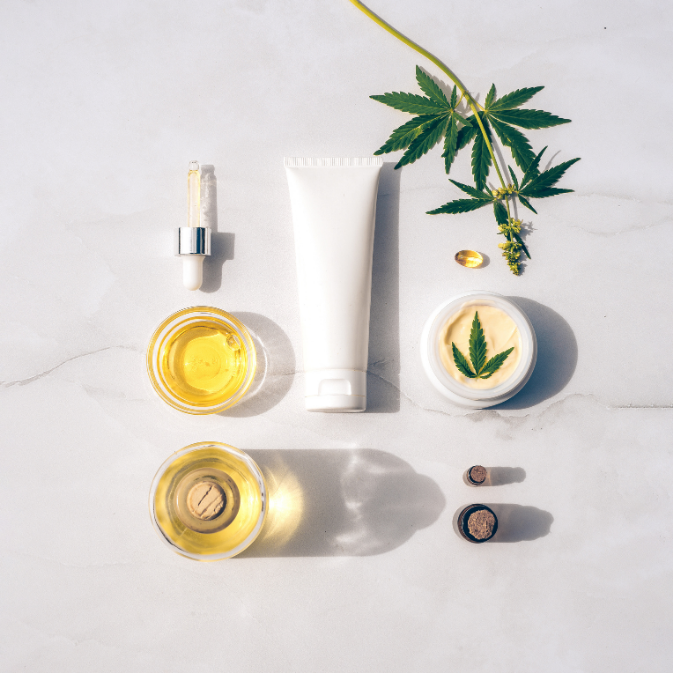 CB1 receptors are found in the brain and central nervous system, and are thought to be involved in mood, thought, emotion, pain, and movement. This receptor is usually looked at more closely in relation to the potential therapeutic effects of CBD.
CB2 receptors are found throughout the immune system. These receptors may be more closely linked to inflammation. [1]
One CBD product has been approved by the FDA for medicinal use in management of epilepsy. However, the use of CBD has expanded to the general public for management of anxiety, sleep, pain management, depression and more.
Some research has found that CBD supplementation was associated with decreased cortisol, the hormone secreted by the body under stress. Cortisol is known to influence our metabolism, sleep cycle, and immune system, which means that this is one possible way that CBD influences our health. [2] Other studies, conducted in mice, have found that CBD supplementation decreases pro-inflammatory molecules that circulate in the body after injury, as well as molecules that are associated with chronic pain. [3-4]
While the use of CBD has become popularized in recent years, less is known about some of the other minor cannabinoids found in cannabis plants. Let's explore another major compound of cannabis, cannabichromene.
CBC (cannabichromene)
Like CBD, CBC is a non-psychoactive cannabinoid found in the cannabis plant. However, it does act differently in the body than CBD and THC. CBC binds to different receptors in the body, the TRPV1 and TRPA1 receptors. While you don't need to know the specifics about these receptors, it is important to know they are both involved in the perception of pain. This study found that CBC may be helpful for reducing pain in those who are living with osteoarthritis.
When CBC binds to these receptors, the body's endocannabinoid system is activated, and releases a molecule called anandamide. CBC has also been shown to decrease reuptake of anandamide, which means it allows this molecule to circulate throughout the body for longer. This is important, because anandamide may have some incredibly important profound on our health. Most notably, a 2014 study found that anandamide was found to contribute to tumor growth suppression in cases of breast cancer. [5]
Additionally, research has demonstrated CBC as effective in mediating depression, as well as improving acne. [6-7] While the research is still in early stages, using CBC on its own or in conjunction with other cannabinoids is interesting, to say the least. What about some of its sister compounds? Let's learn more about cannabigerol next.
CBG (cannabigerol)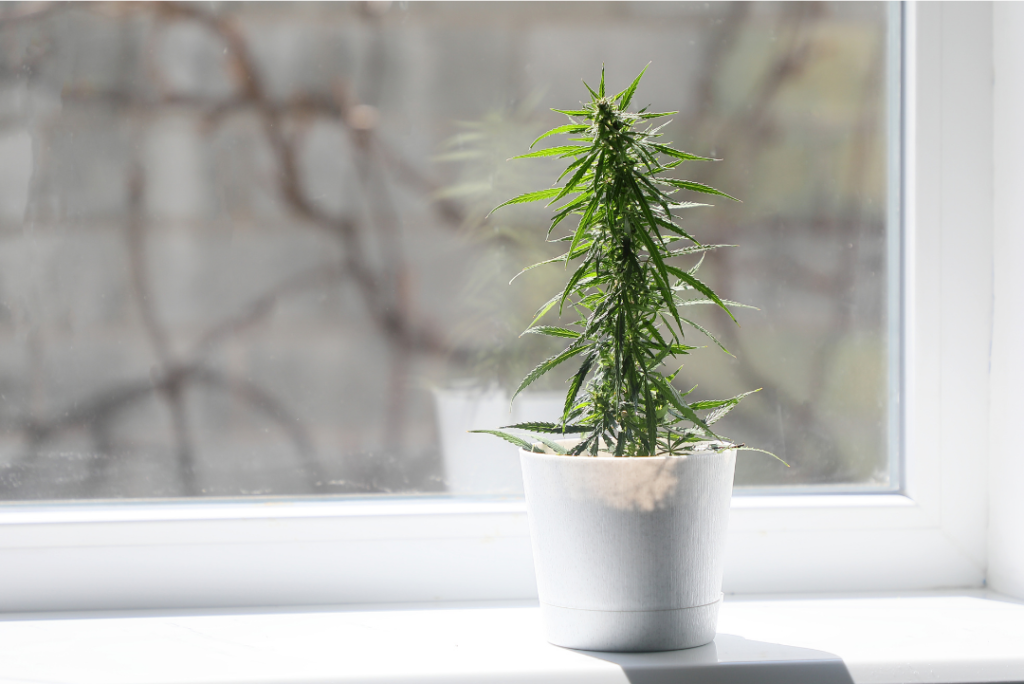 CBG is another lesser known compound found in cannabis. It is known as a minor cannabinoid, as it usually makes up less than 1% of the components in cannabis plants. Like CBD, and CBC, it is non-psychoactive, and may have some powerful effects on our health.
However, it's important to note that CBG has yet to be studied in depth, and much of the available research is limited to animal and test tube studies. These exploratory studies have found some interesting results. CBG may act as an antibiotic against strains of MRSA, offer anti-inflammatory effects, inhibit the growth of cancer cells, may offer improvements in the symptoms of inflammatory bowel disease, and may be protective against neurological conditions like Huntington's and Parkinson's disease. [8-11]
It is evident that more research needs to be conducted in human populations before the benefits of CBG can be determined. You will see the same conclusion for many of the minor cannabinoids, including the next compound we will cover, cannabinol.
CBN (cannabinol)
Like CBG, cannabinol (or CBN) is a minor cannabinoid. You can get CBN isolated as a tincture, however, it is naturally occurring in older cannabis plants. When THC is exposed to oxygen over time, it produces CBN! Despite the fact that it comes from THC, CBN, like the others, is not a psychoactive compound.
CBN is most well known for its sedative effects, but in reality, research hasn't discovered any evidence that points to CBN for sleep. However, a very old study conducted in 1975 discovered that CBN plus THC was significantly more effective as a sedative than just CBN or THC alone. So, while no current research has established the relationship between CBN and drowsiness, more insight on the relationship between THC and CBN is needed.
Additionally, like CBG, the current research on CBN is pretty limited to animal and test tube studies. Studies have linked this cannabinoid to decreased inflammation, improvement in glaucoma, antibacterial effects against MRSA, and neurological protection. [12-15]
So Let's Review
CBD
Major or Minor Cannabinoid?
Psychoactive?
Potential Benefits?

Reduction of stress, anxiety, and depression
Improved sleep
Chronic pain management
CBC
Major or Minor Cannabinoid?

MAJOR (though some sources consider it a minor cannabinoid)

Psychoactive?
Potential Benefits?

Pain management
Mediating tumor growth in cancer
Anti-depressant
Improvement of acne
CBG
Major or Minor Cannabinoid?
Psychoactive?
Potential Benefits?

Antibacterial effects against MRSA
Anti-inflammatory
Inhibits the growth of cancer cells
Improvement in inflammatory bowel diseases, like Celiac and Crohn's
Improvement in neurological disease, like Huntington's and Parkinson's disease

Limitations?

Research has not been widely conducted in human subject, and more studies are needed to determine the benefits and risk of long-term use
CBN
Major or Minor Cannabinoid?
Psychoactive?
Potential Benefits?

Decreased inflammation
Improvement in glaucoma
Antibacterial effects against MRSA
Neurological protection

Limitations?

Research has not been widely conducted in human subject, and more studies are needed to determine the benefits and risk of long-term use
The spectrum of cannabinoid compounds are incredibly interesting, though many of them have yet to be fully understood. It might be worth proceeding with caution until the long-term effects on human health are determined. However, the major cannabinoids, CBD in particular, are a different story.
Click here to learn more about how our CBD with Turmeric can benefit you.

Citations